7 Major Reasons Why You Need To Get A Dog.🐾
I am not sure if it's even necessary to write over this topic or not, because who in this world would need to know the reasons to have a Dog?🤔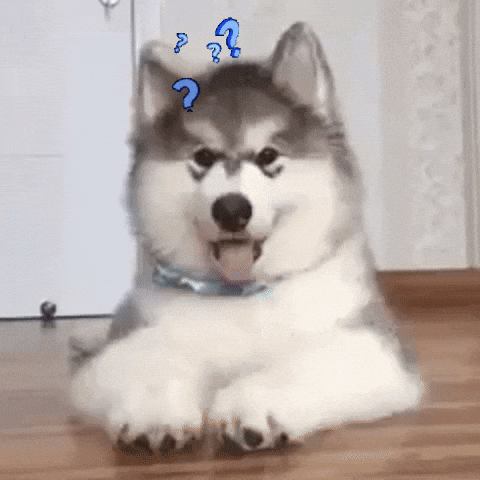 Still, if you're searching for reasons to have a Dog then probably you're planning to get one for sure and believe me it's really a Pawsome idea.
As we are all human beings, we all have our own busy schedules. From the students to the office people, we are all somewhere and somehow affected by daily life stress. We really need to beat that stress else it may lead us to several health problems.
Not just the stress, sometimes even loneliness may also disturb your mental health to a great extent. In such situations, we need someone who loves us unconditionally and even responds to the love which we give them.
But, you don't need to worry about it because there's an easy way you can sort all these things out. All you need to do is just go and get a Dog for you.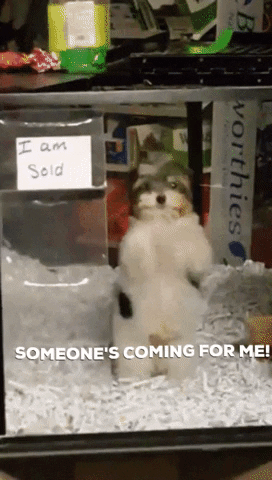 In this blog, with my own experience, I am going to share some endearing Dog Facts that prove why you need to have a Furbaby in your life.
#1 They keep you moving and thus, help you stay fit.
Human life is really very complicated. We spend our whole life working on making our future stable and during all this, the most important factor of our life becomes unstable. It's about health.

However, there's a simple formula to get this thing solved. Just go and get a dog. Owning a dog will make you go for jogging around and playing with your Furbaby in the parks or you'll start going at least for a walk around your neighborhood twice a day.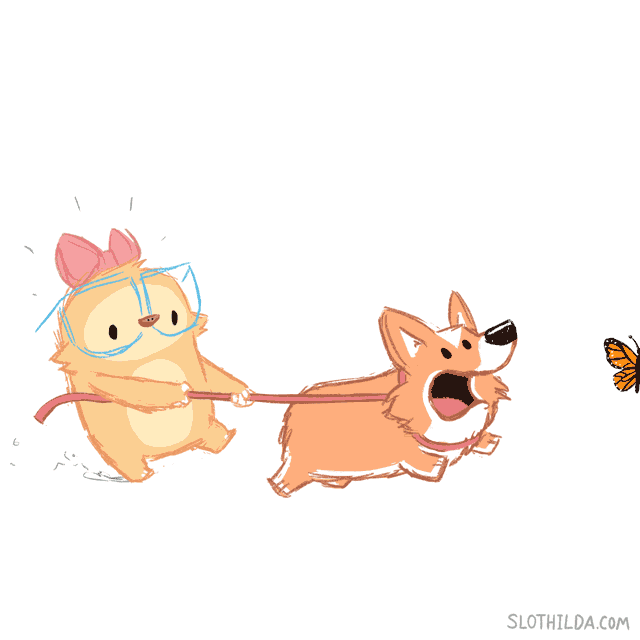 You may not even realize it but, these short physical activities have some long term positive effects over your health.
In fact, some researchers at Michigan State University conducted a study on How are Dogs beneficial for human health. Their study proved that Dog owners are almost 35 percent more likely to have their required physical activity done than those who don't have a furry friend.
In Conclusion, owning a Dog is actually a good step in the journey of improving your physical health.
#2 Having a Dog tells a lot about your personality.
We get to meet a lot of new people in every walk of our life and we are not at all aware of what kind of a person they actually are.
Sometimes it becomes necessary and difficult at the same time to figure out how kind or cruel a person is before getting into some conversation with them.
Again, there's an easy way to figure it out. It has been noticed for so long that people who keep dogs and treat animals well(not just the pet but the strays as well) are expected to be soft and kind by heart.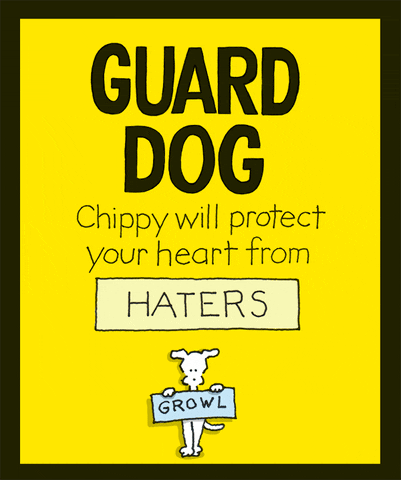 So, lemme tell you this one thing that would make you feel good about yourself. If you are planning to have a Dog then probably you do have a soft and kind heart as well.
#3 Perfect Stress Busters and Mood Boosters.
Not just for improving the Physical health but owning a Dog is considered one of the best ways even in getting your Mental health improved and maintained. There are situations that bring a lot of stress to you. As a result, you encounter severe health problems.
Stress nowadays is basically due to the project submission deadlines in colleges, target-based jobs, broken hearts and sometimes due to getting stuck in a traffic jam and spending hours in it after having an exhausting day at office.
All these things sometimes piss you very much and you may feel somewhat like Mr. Panda here.
Relax! It's totally an avoidable situation. If you are a dog owner you can beat all that excess stress. All you need to do is just reach home and leave the rest to your Tail Wagger stress reliever buddy.
Telling this with my own experience, it really feels wonderful when you reach home and your Dog runs to the door to greet you. Your dog jumps onto you, keeps licking, scratching and cuddling you.
Dogs love to see their favorite person back home and expect at least a scritch-scrotch near the belly and under the neck and to play with'em for a couple of minutes.
Believe me, it takes away the stress all of a sudden and you start feeling blessed and charged again. So, if you're dealing with daily life stress, then I would personally recommend you to get a Dog.
#4 Dogs are excellent guards and guides.
Dog is one of the bravest and most loyal animals that humans can ever live with and rely on. They are considered the best guards for the people and their property and best guides to the blind and the old people.
Just look at this loyal dog trying to protect the drunk owner taking a nap in the middle of a busy road. However, this situation is freakin embarrassing.
Any person, even the dearest one to this guy may have felt ashamed of this guy because of his embarrassing act. But, this dog refused to leave it's owner on his own.
Do you even know how brave a dog is? No? Haven't you heard about the recent case of the brave Belgian Malinois K9 who chased ISIS chief Baghdadi down the tunnel before he blew himself to death?
It happened just a few days ago and the US President Donald Trump tweeted about it personally.
There are thousands of such cases where dogs showed their loyalty and bravery to save their owners and handlers. There comes no second thought in a dog's mind when the owner is in danger.
This is how Dogs are. Isn't it a good reason for you to think that you should already be having a Dog?
#5 A Dog's love is never fake and it never fails.
Every one of us goes through that phase of life where a lot of new people enters and leaves our life. We even fall for someone sometimes but it doesn't always work.
Due to some bad experiences with the wrong people, there comes a situation when one starts to avoid interacting with people and prefers staying alone which ultimately leads to depression.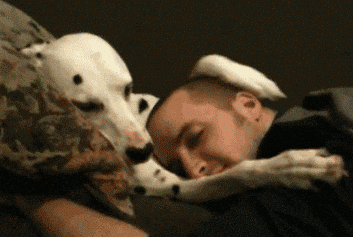 Again, telling this with my own experience, if you do have a dog it may not be that difficult for you to overcome such situations. A dog's love is always unmeasurable and unconditional.
So, when are you going to get your own Therapy Dog?
One of the best examples of a Dog's true love and loyalty is in the history of Japan. You may have heard the story of the most faithful Dog ever existed. It's about Hachiko. If this name sounds new to you then you really need to read Hachiko's story and should also watch the movie 'Hachi: A Dog's Tale' ASAP.
Remember, humans may fake love but Dogs can never.
#6 A Dog may help you find your partner.
It is believed and has been observed that people with similar choices, similar likes and dislikes are more likely to attract each other and to have a stronger bonding than most of the other people. And when it comes to pets, the chances grow even more as pets are a symbol of love and affection.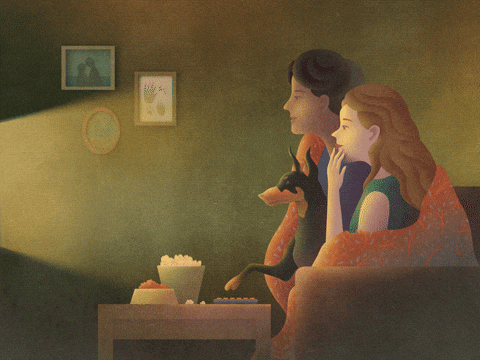 The dog lovers always smile on watching any other dog in the street or at some friend's home. They never avoid giving a scritch-scrotch to the dogs, ask for their name, diet and much more to the owner of any new dog they meet.
Sometimes, it becomes the base of a new friendship between two dog owners on a walk with their dogs.
#7 Dogs need you as much as you need them.
After reading all these Dog Facts, you may now start feeling like you should now get a dog. But, if you're still stuck at making this decision then lemme please tell you this one thing that "Dogs need you as much as you may need them".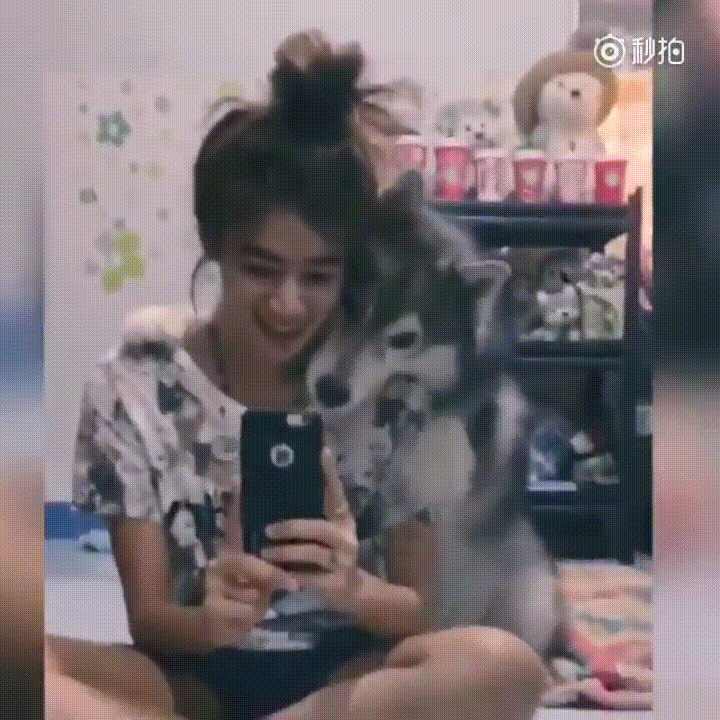 Have you ever looked into the shining eyes of a dog? They always seek love and care. Can you be the reason for someone's happiness? Can you be the purpose of someone's life? Not just love and happiness it'll even give you peace and self-satisfaction.
So, I guess this Blog was quite convincing. Believe me, it'll be an unforgettable life experience.
Just take out some time from your busy schedule, visit a pet shop or better search Dogs for Adoption near you and visit the adoption centers. Just bring home a package of love and happiness with you.
Some people are so confused about what Dog breed should they prefer. But, we recommend people to not be selective in terms of Dog breeds. (I adopted an abandoned one)🙂
"Humans need them as much as they need humans."
Was this blog helpful? Give this cutie a high five then.
Get a Dog – Spread the word.